Khloe Kardashian picked little ol' me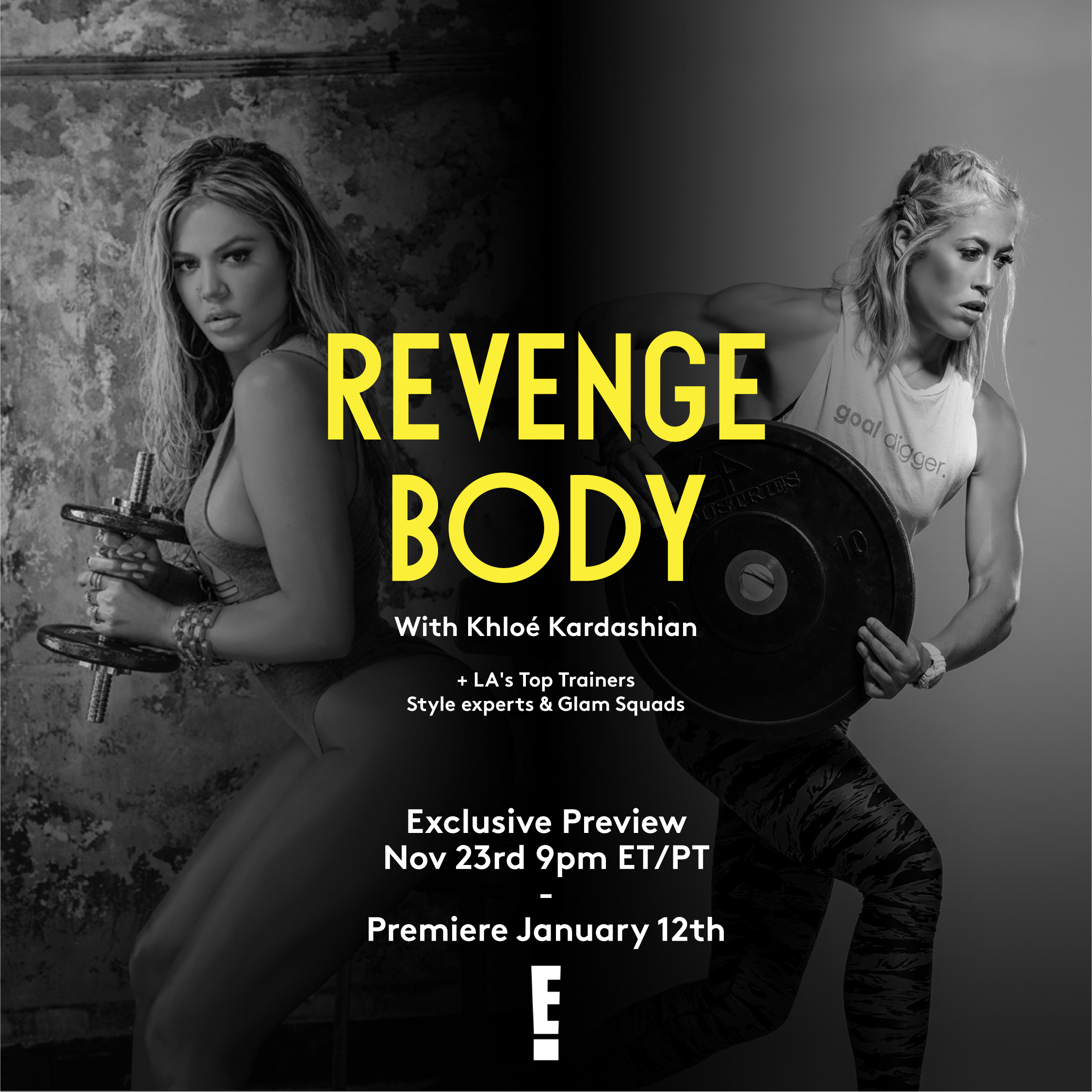 I'm honored and excited to announce I'm one of the trainers Khloe Kardashian selected for her new unscripted series 'REVENGE BODY' set to air on E! 
 Whether (someone's) been dumped, lost their job, or are facing some of life's toughest challenges, Khloé helps motivate them to seek the ultimate revenge by receiving a true and total makeover. In each episode, two heartbroken individuals will get the opportunity to recreate themselves with the help of a team of Hollywood's most elite trainers, stylists and glam squads, resulting in a major transformation.
HERE'S A TASTE OF WHAT'S IN STORE: Revenge Body
SET YOUR DVRS: The sneak peek of Revenge Body will air on November 23rd at 9pm ET/PT

BACK