FLYWHEEL!!!!!!!! – CYCLINGGGGG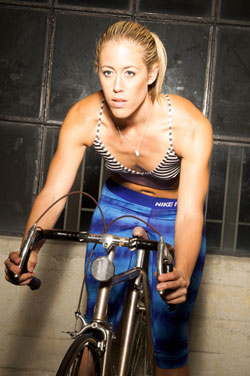 I'm excited to announce that next month I'm coming to the BIG BAD APPLE to teach a little FLYWHEEL for you NEW YORK CITY
If you're not familiar with FLYWHEEL let me explain why it's the BOMB.FLY has locations all over the country and may be popping up in Los Angeles very soon…
Its attention detail, NO B.S. Method, and Team Oriented work environment drew me to the brand immediately… Check out their FLASHY new website -http://www.flywheelsports.com/ FLY epitomizes PASSION. PATIENCE. PERSISTENCE.

MARCH FLY Time-slots are TBD… BUT here are my Teaching Days!

*Friday – March 30th
*Saturday – March 31st
*Sunday – April 1st

I CAN'T WAIT to SWEAT with you NY! Stay Tuned for My EXACT Time-Slot Email later this month! YAY!
NEWS – Extra! Extra!
BARRY'S EVENT: Thank you to EVERYONE who participated in Chris Tye Walker and My Tag Team Event at Barry's! It was SOOO FUN and the Abbey was Off the Charts FUN! Event #2 Coming SOON, right?!!
THE DAILY: Lets get those ABS and ARMS in Shape w/ Me and The DAILY –
ABS
ARMS - Thank YOU to The DAILY, Flora, and Marisa… Next month is the final episode of the series!

HOTTEST L COUPLES IN AMERICA: – Thank you for your votes… Jessica and I made it to the Top 5! Move over Ellen and Portia, Hahaha!
NEW YORK CITY – Coming to NY March 30th – April 1st to Teach SPIN at Flywheel! Come SWEAT with me
BOOTYSSS NYC: Early Sign-up Begins in April… It's coming.
MUSIC – March TopTEN!
TOP10! Tune Mix of my favorite artists from this month: A LOT of David Guetta, Coldplay, and Gym Class Heroes!Take a listen here on Spotify – MARCH 2012
OR log onto http://www.laceystonefitness.com/music for my music library!

1. The World is Mine – David Guetta
2. I'm a Machine – David Guetta
3. Part of Me – Katy Perry
4. Where Have You Been – Rihanna
5. The Fighter – Gym Class Heroes
6. I can Only Imagine – David Guetta
7. Turn Up the Music – Chris Brown
8. Unbroken – Demi Lovato
9. Breathing – Jason Derulo
10. Paradise – Coldplay
Lacey's SCHEDULE – LA & NYC
I'll be in LA until the 28th to ROCK IT OUT… COME SWEAT!Tuesday March 27th
12.30 – I WILL TEACH
2pm – SUB

Thursday March 29th
12.30 & 2pm – SUB

Saturday 31st – SUB

Back to TEACH in LA Tuesday April 3rd – 12.30 & 2pm
LA – SUBBING FOR NAT at Barry's: Tomorrow, Tuesday the 6th at 11am & Thursday the 8th at 11 as well… Come and get it!!!
NEW YORK CITY
I'll be teaching at Flywheel (SPIN w/ ME!!!) Friday March 30th, Saturday March 31st, and Sunday April 1st! Timeslots still TBD, details coming soon! We're going to HAVE SO MUCH FUN!!!!!!!!
Motivation – Quote -Tastic
With my move to LA and the Oscars happening last month I thought it would be appropriate to use a celeb for the motivation this month?!
"If you try desperately to hang on to something that used to be a success for you, it's going to go away. You have to change." – George Clooney

Thank you George for telling us to challenge the status quo… if no one ever did that the world would still be flat, right?!

GET OUTSIDE of YOUR COMFORT ZONE this month. Learn to find comfort in the uncomfortable feeling of "Change" because change is the only way out. Change is what gets you in the gym, gets that new job, or puts that ring on your finger.

You have to change if you want it… Do you want it?
BRING IT!
Lacey