BEACH DAY BOOTCAMP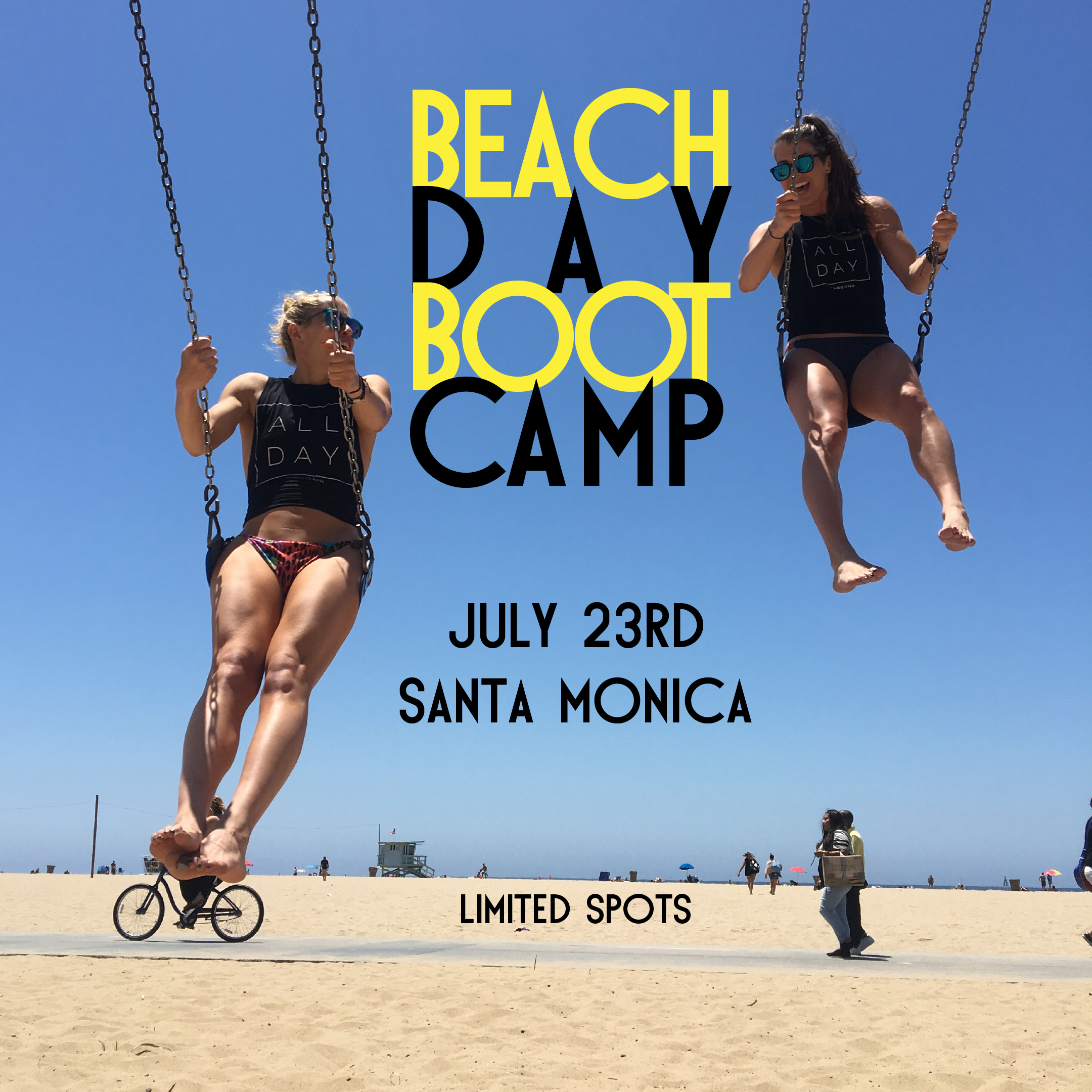 1 DAY ONLY
WHEN: Sunday July 23rd
TIME: 11 – 12
WHAT: Extremely Fun Full Body Beach Bootcamp
WHY: Who doesn't want to kick-a** & hang out by the beach???
WHERE: Santa Monica Beach,1725 Ocean Front Walk right in front of Sea Castle Apartments
PARKING: If you're coming after my 915am Flywheel Santa Monica class I suggest you uber it or there's $1.50/hr parking located at 1725 Ocean Ave below Belmar Apartments. There is also cheap and close parking located directly on the pier that's $3 per hour – 1670 Appian Way
BONUS: My homeboy Dustin Conrad from the legendary Bands & Body Beach Camp will be making a guest appearance.
COST: $20
VERY LIMITED SPOTS RSVP:  lacey@laceystonefitness.com 

BACK