8 Weeks To Change, MAY & JUNE 2017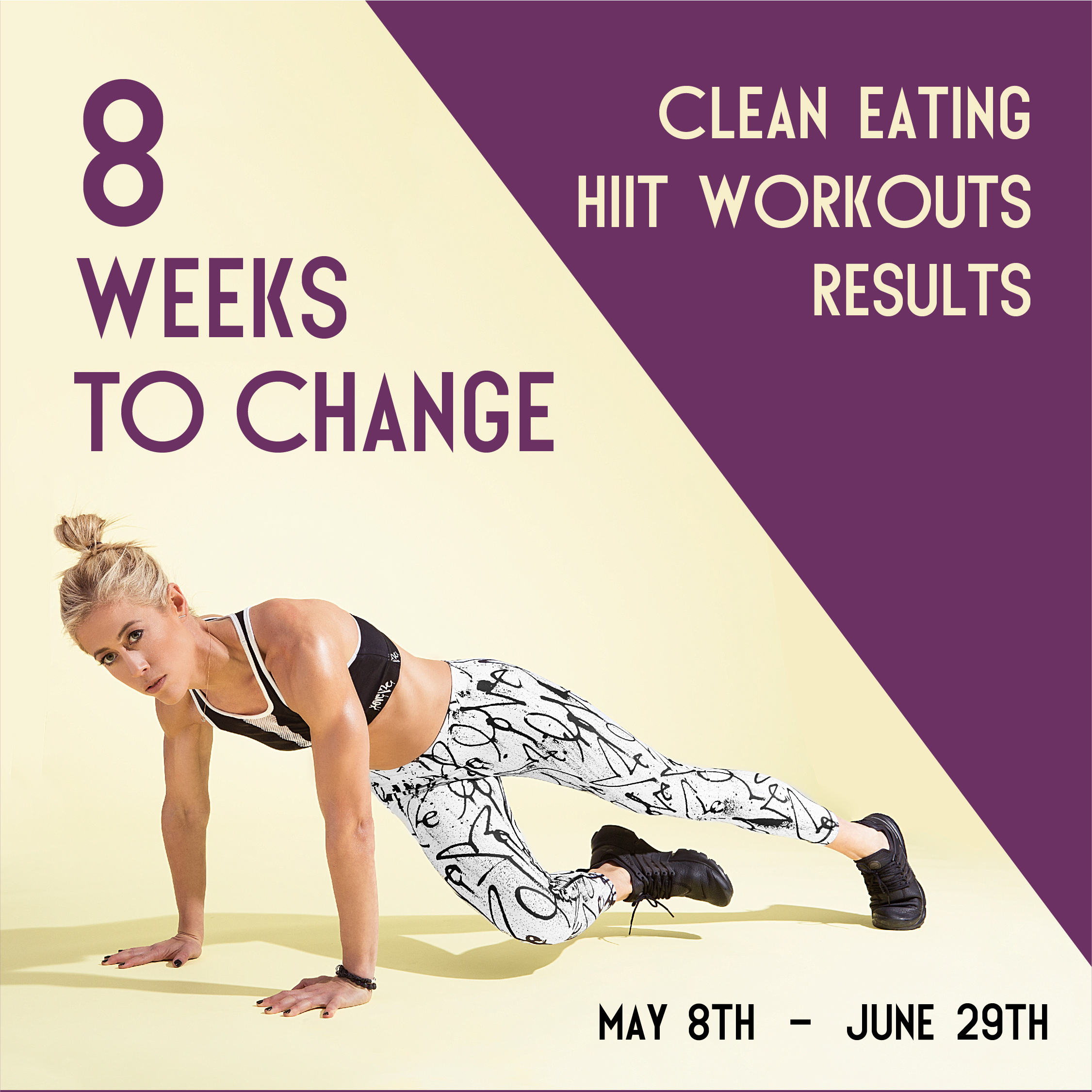 #8WeeksToChange is an intensive 8 week bootcamp program inspired by a series of dramatic events that took me to a place that would either make me or break me. After I completed my own 8 Week program it totally transformed my life in the most unbelievable way… Hence the birth of my transformative program.
Over the course of  8 weeks, I help you laser focus on your personal goals w/ constant coaching to accelerate your results. The people who've done this program have lost 10-20-30lbs. I'm also proud to say that more than half of participants continue to maintain results and have continued to lose totals of 10-20-30lbs post camp.
SNEAK PEAK OF THE PROGRAM: 8 WEEKS TO CHANGE
8 WEEKS TO CHANGE 2017
Days: Tuesdays & Thursdays
Start Date: Tuesday May 9th, 2016
Time: 730am – 830am
What: We're going to work you out from head to toe, full body bootcamp (lifting heavy weights with a the assistance of me and another trainer). Some days we will focus more on Cardio, ABS, Arms, Butt, Legs, etc. You can trust that you're going to walk away feeling like the champion you were born to be.
Where: LockBox, 5925 W Pico Blvd, LA 90035
What Else: You will get daily email motivation and 24/7 email and text coaching from me.
Cost: $1,350.00
Sign-up: Limited spots, email me to RSVP –  lacey@laceystonefitness.com
CAMP CALENDAR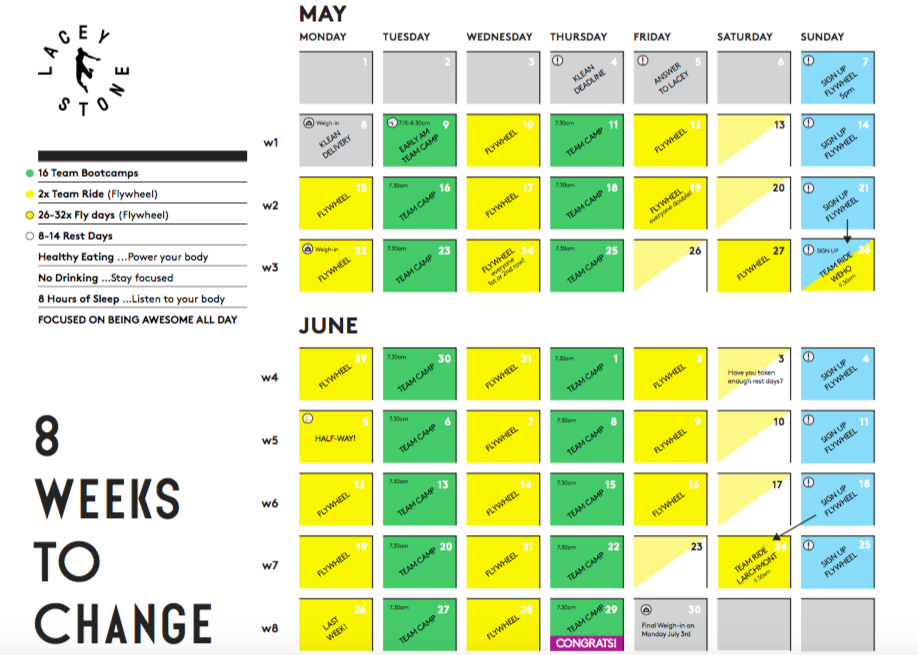 BASIC BREAK-DOWN
1. 16 Team Bootcamps
2. 3-4 Flywheel Rides/Week (2 Doubles)
3. 1-2 Rest Days/Week
4. Healthy Eating – discounted food from KLean, one of LA's top food delivery services. 
5. NO Drinking
6. 8 Hours of Sleep
FINAL NOTE
I've been working in the fitness industry for over 15 years, 8 WEEKS TO CHANGE is one of the most transformative workout programs I've ever seen.  I would recommend that everyone do it at least once in their life.

BACK