1 Month Mission – February 2018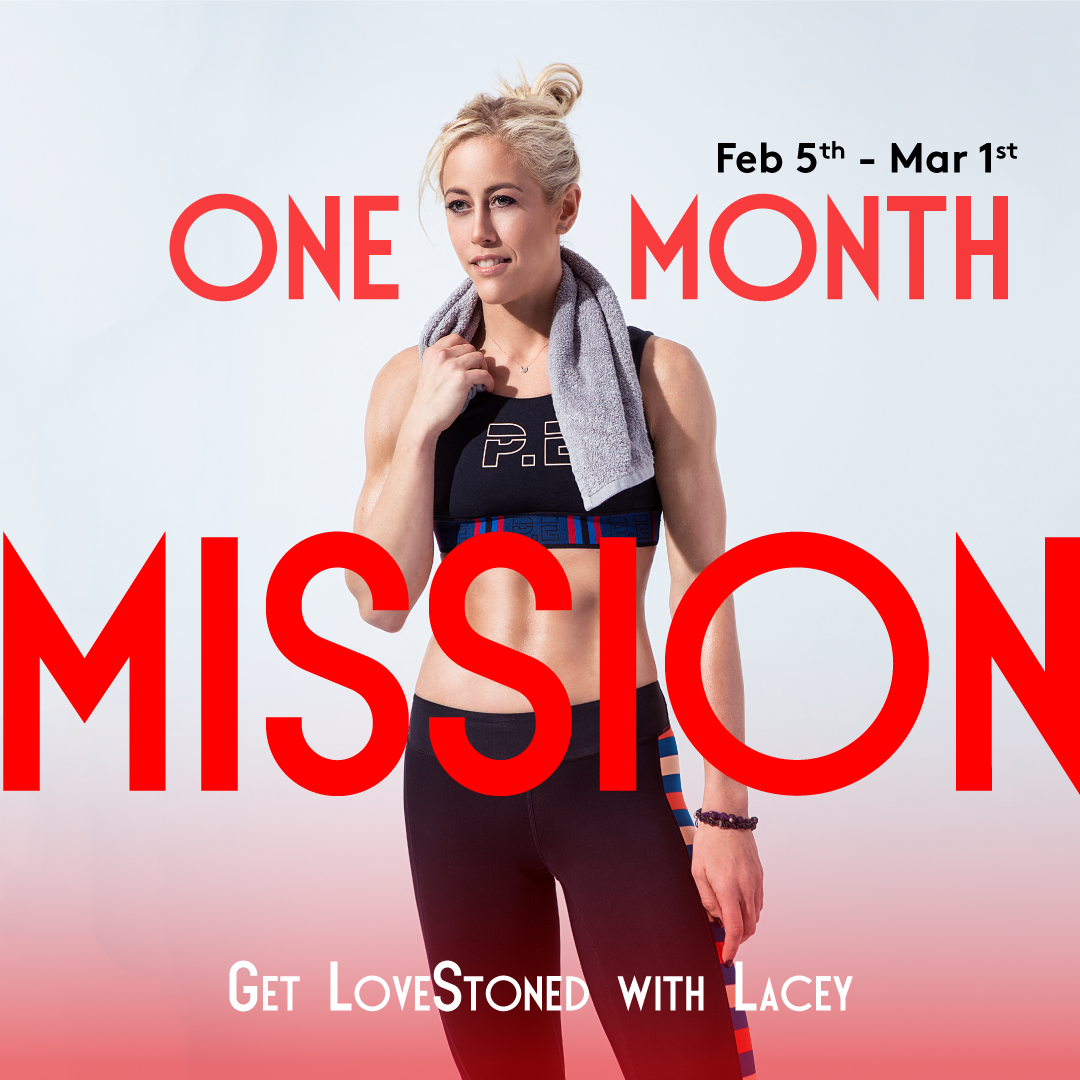 The 8 Weeks To Change program inspired me to create 1 Month Mission. It's a 4-week version of the same transformative camp.
1 Month Mission is a larger camp bringing up to 26 women together for the common purpose of kicking ass inside and outside the gym. I've designed the routine to help people learn to love working out while easily losing those last 10 pounds.
CAMP DETAILS:
Start Date: February 5th
End Date: March 1st
Camp Days: Tuesdays & Thursdays
Time: *7:30 a.m. – 8:30 a.m. 
            *Please note early start times will be assigned on the first and last days of camp!
What: We're going to work you from head to toe in full-body bootcamp sweat fests. Some days we will focus more on cardio, abs, arms, butt, or legs, etc. You can trust that you're going to walk away feeling like the champion you were born to be.
Where: Lock Box – 5925 W. Pico Blvd., Los Angeles, CA 90035
Why: You set New Year's goals — let's stick to them and go BEYOND.
Cost: $865
SPECIAL NEW CAMP ELEMENTS: I am so excited to be partnering with Bullet Proof Labs for this 1 Month Mission! On our first Team Camp Day, we will be arriving early to Lock Box at assigned times for complimentary InBody scans from Bullet Proof Labs' technicians. This super-fast, noninvasive scan will show you incredible statistics and data about your body's overall health–from weight to water content, cellular health to lean muscle mass and more, campers will have incredible information about their starting place, and we will take another scan on the last day of camp to show you your progress. GET PUMPED!
Bullet Proof is also offering campers one free visit to their Santa Monica lab for a cryotherapy session, which aids in muscle and cellular recovery! I will be going on *Sunday, February 18th, and invite as many campers who can come on the same day to do so! (*Campers may visit BPL anytime during camp for one free session if they can't join for field trip day.)
CALENDAR: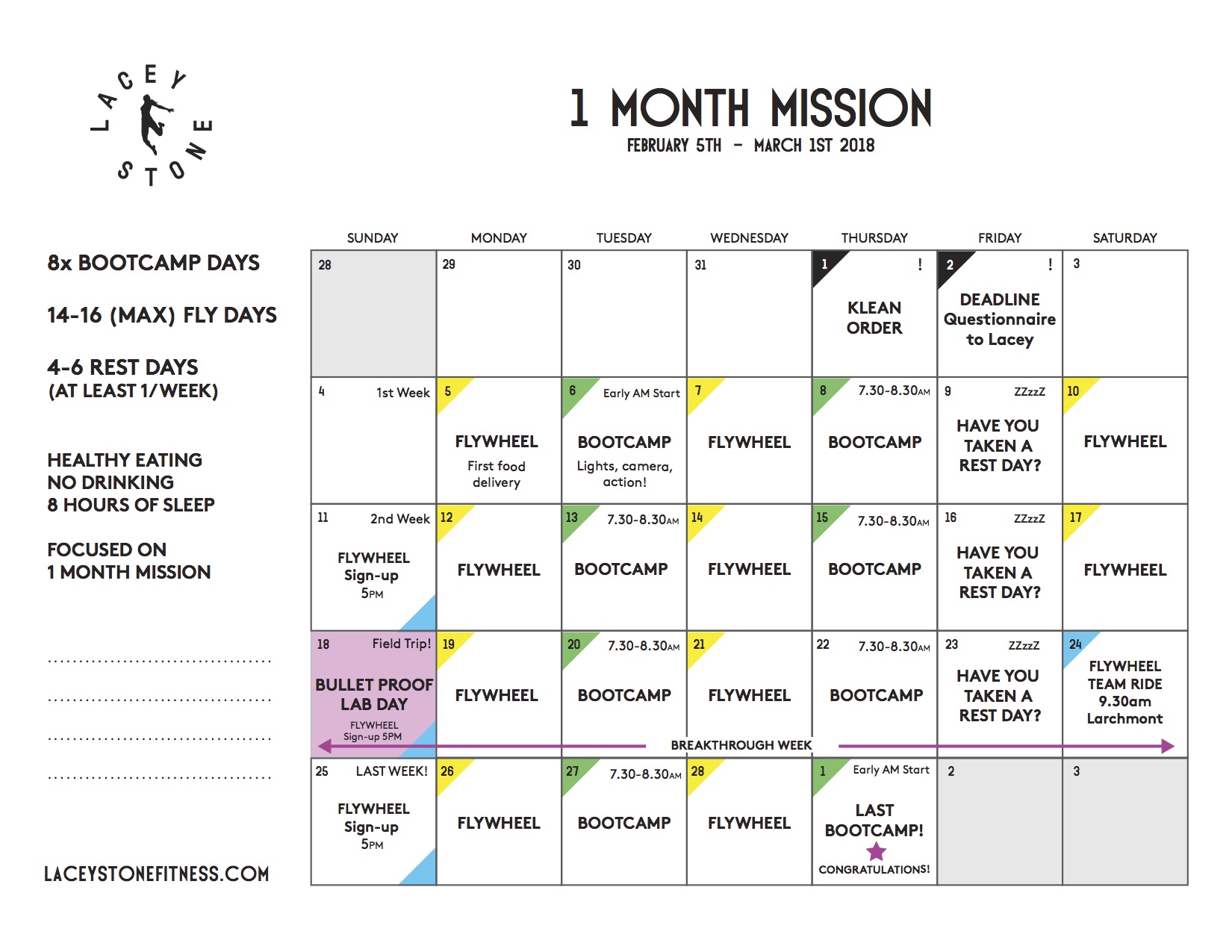 CAMP INCLUDES:
*4 weeks, 25 days
*8 workouts
*Limited to ONLY 26 participants
*Healthy, discounted food from Klean, one of LA's top food delivery services: Klean LA.
*1 FREE 1-on-1 one meeting with me in the middle of camp to make sure we're doing everything we can do to reach your goals.
*Daily e-mail motivation and 24/7 e-mail and text support.
I've seen remarkable results because of these 3 key components to your success: THE WORKOUTS (done), THE FOOD (done), THE MOTIVATION (done). What are you waiting for?
LIMITED SPOTS: RSVP to LSF COO Tiffany Morgan: Tiffany@LaceyStoneFitness.com.

BACK